カタカナをもっと速く読めるようになろう


Accelerating Katakana Reading Speed
The followingexercises are designed to speed up your recognition/reading speed of katakana. We assume you have already learned the basic letter-sound association. If you have not, please go to this site. Learn Katakana
Step 1: Reading single letters
Letter-Sound association of individual katakana needs to become automatic. In this exersise, single letters are presented at a fixed interval. As the letter appears, read it aloud quickly before you hear the answer. Aim at 0.4 second interval!

This is a different type of exercise to speed up letter recogntion. A letter flashes and you hear the pronunciation of a letter. Click はい, if the letter and the sound match. Click いいえ, if they are different. Try to read a letter in your head as it appears. You can choose a set from basic shapes, letters for voiced sounds, letters with small ya, yu, and yo.
Step 2 : Reading words
Read words written in Katakana quickly. This is a step to move you away from reading individual letters to reading words as chunk. Each unit contains 10 words to read and is divided in three modes: REVIEW, CHALLENGE, and SCAN IN TEXT. In Review Mode, 10 words are presented with meaning at a two-second interval. Make sure you can read each and know the meaning. In Challenge Mode, each word is presented and read after a delay. Read them aloud quickly before you hear the answer. In Scan-in-text Mode, katakana words are embedded in text. Scan the text and read katakana words aloud quickly. You do not need to read the rest of the text. An elapsed time will be shown when you finish.
A delay is calculated by <selected interval> X number of moras. When a word is ドレッシング (6 moras) and you select 0.2 second, the delay will be 1.2 seconds. Our test indicates a delay of 0.1 second is difficult to keep up, but we think it's worth a challenge.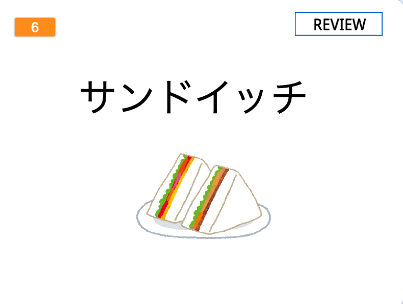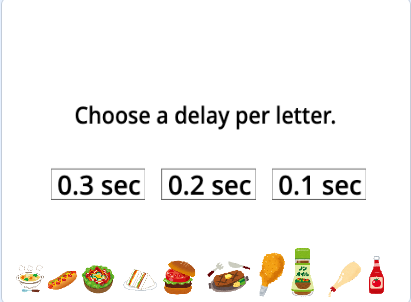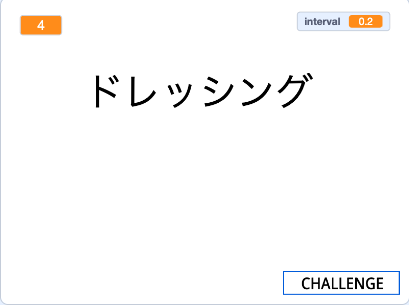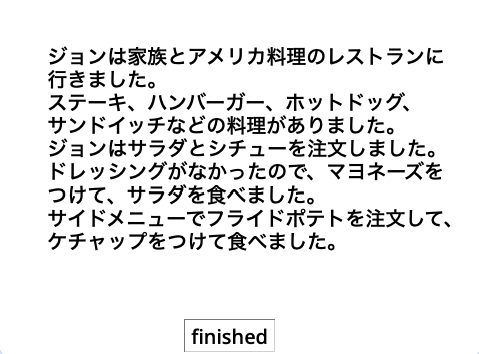 Level 1
Level 2
Level 3
We are very much interested in knowing how these exercises have performed. You can help us by submitting the following survey. It should take no more than five minutes to complete. Thank you for your cooperation!
問い合わせ:パデュー大学 言語・文化学科 畑佐一味
Contact: Kazumi Hatasa, School of Languages and Cultures
Purdue University
khatasa@purdue.edu
ワシントン大学 セントルイス 東アジア言語・文化学科 阪上香帆
Kaho Sakaue, East Asian Languages and Cultures, Washington University in St.Louis
ksakaue@wustl.edu